About the Photographer
(Updated April 22, 2012)
I have had an interest in photography for the past 35 years, but it has only been in the last 5 or 6 years that I have really had an opportunity to actively pursue this interest. My initial experience was with a Canon FTb 35mm SLR camera, and included the use of a bellows for high magnification close-up work, enabling me to get images like the spider on the left.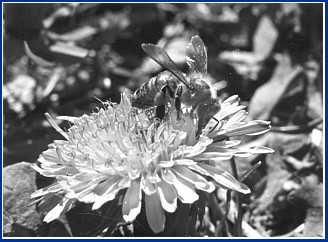 While in Graduate School (Fisheries Biology, at the University of Massachusetts in Amherst) I also did some work in black and white, and had the opportunity to load, develop, and print my shots using the University darkroom facilities.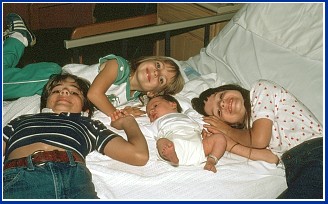 It took me a while to figure out "what I wanted to be when I grew up," but eventually I went to the State University of NY at Buffalo for Medical School. By this time I was married, with 2 children, so there was little time for hobbies. Then on to Pittsburgh, PA for Internship and Residency training (in Ophthalmology, perhaps the most vision/optically oriented medical specialty, interestingly enough). We ultimately moved to the south, setting up my practice in Mooresville, NC.
My photography interest during these years was basically dormant, and concentrated mostly on documenting the lives of our growing family. I have a few thousand kodachrome slides for this period of our lives. We now have 4 children, with 9 grandchildren! I have posted a few family photos (mostly grandchildren, and desperately needing to be updated!) here.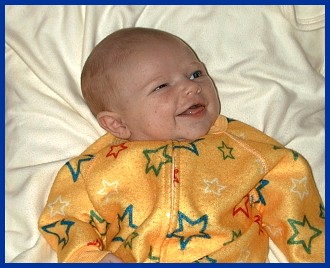 Around November, 1998, my fascination with computers merged with my passion for photography, in the form of digital imaging. With the impending birth of our first grandchild, I made the plunge and bought my first Digital Camera, the Nikon Coolpix 900s. I replaced this with the Nikon 950 and then 990, as they became available. In November of 2000 I made the move to the Canon EOS-D30, a ground-breaking digital SLR. In May of 2002, I went to the EOS-1D, one of the finest digital cameras then available. In May of 2004, I upgraded to the EOS-1D Mark II, another leap forward in image quality and resolution. And most recently, in April, 2012, I again upgraded my camera moving to the acclaimed EOS-1D Mark IV, which improves on the Mark II and Mark III in almost every way possible.
Shortly after getting my first digital camera, I also purchased the Nikon LS-2000 slide and film scanner, and digitized almost 2,000 kodachrome slides, burning them onto CD-R, and giving copies to each of our children. This was extremely time consuming, but it resulted in a priceless family heirloom.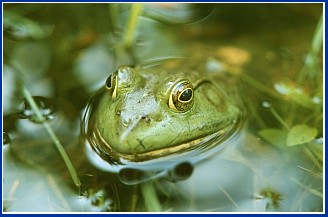 Having been in my Ophthalmology practice for almost 28 years, and with my children mostly grown and out of the home, I now find myself with the wonderful opportunity of having the time to 'develop' my interest in Photography. I'm finally in a good position to create the kind of images that have always been lurking in the back of my mind. As of March 1st, 2004, I took a partner into my previously solo practice, enabling me to cut back my hours, allowing more time for photography, family, travel, etc.
Starting in 2004, I have expanded my involvement in Photography by offering travel workshops. For the first few years, these have all been in Costa Rica, but starting in Nov. 2008, I expanded into other areas, working with International Expeditions. I have led trips to the Pantanal in Brazil, the Peruvian portion of the Amazon River, and in Fall, 2012, I will be doing my first trip to Africa, exploring the wildlife in Tanzania.
Click here to send email
Click here to return to the Home Page