Prints Available for Purchase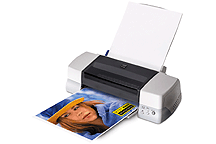 Prints are being made with the Epson 1280 printer. This is a 6-color, 4 pico-liter printers, with up to 2880x720 dpi resolution. The output from these printers has to be seen to be believed.
Prints are made using Epson's Heavyweight Matte Paper, which is ideal for framing behind glass, and provides superior print longevity. Lightfastness is rated at 25 years before any noticeable fading would occur under normal indoor display conditions. These ratings are provide by Wilhelm Research; further information can be obtained at the Wilhelm Website.

Prices:
Prints are $100 per image up to 13"x19" in size.
Each one is custom-printed and will be signed before shipping.
Larger prints on selected images are available at an additional cost, dependent on the size and image.
$8.00 for UPS shipping (3-day select) will be added for standard size orders.
Prints can be ordered by email to DLC Photography:




accepted.
Click here to Visit the Galleries

For buyers in the Mooresville, NC area, framing is available through Tropical Connection located in Mooresville, NC (704-664-0236)
Click here to return to the Home Page