Special Announcement: Photo Safari to Tanzania, with International Expeditions

October 25 through November 5, 2012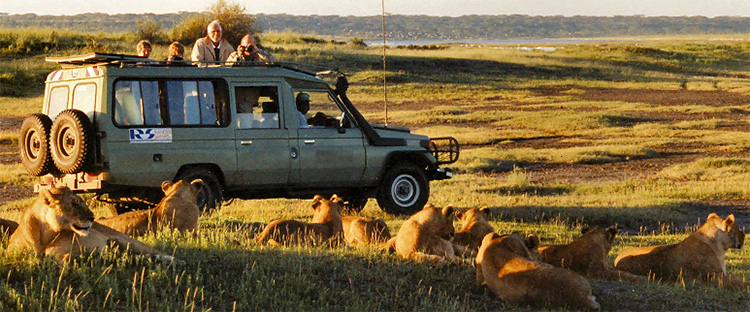 I am very excited to announce my first Photo Safari to Africa! I am working with the world-famous Adventure Travel Company, International Expeditions:
Discover the timeless adventure of Africa as you travel on our 12-day Tanzania Photo Safari - the perfect way to see the continent's most abundant wildlife. Find the "Big Five" - lions, elephants, buffalos, rhino and leopards - that an East African photo safari is known for, as well as wildebeest, zebra, hartebeest, hippo and much more.
The following links can be visited to view all the necessary information for this trip:
We'll be staying at top-rated facilities throughout the trip, providing 'creature comforts' that make expeditions like this much more enjoyable. This is where International Expeditions really shines: providing unique eco-adventures all around the world, with their experienced staff providing tremendous support, and making the trip both enjoyable and comfortable. For more information about IE's history and track record in Ecotourism, please see these pages:
As with all my Photo Safaris, this will be a small group trip, to maximize the personal interaction and teaching opportunities. My most recent Costa Rica expedition filled up quickly, so please contact me as soon as you can, so I can reserve space for you on this 'trip of a lifetime.' Please email me with any questions you might have, if you would like any additional information, or if you would like to reserve a slot: Email Me About Tanzania Photo Safari with IE.