Printing
(Minor Update April 19, 2004)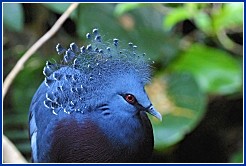 Printing of photographic images with home-based personal printers (primarily inkjet and dye-sublimation) has seen enormous improvements over the last several years. When I got my first Digital Camera (Nikon 900s) in the fallof 1998, I already owned the Epson 800 color inkjet printer. It is a 4-color printer, with reasonable resolution. When I printed my first image, on Epson Photo Paper, I was extremely pleased that I could produce something of that quality at home. There was no chance, however, of it being mistaken for a true photographic print. On close inspection, the "dots" could be seen, the detail wasn't as crisp as a true photo, the colors weren't quite right, etc.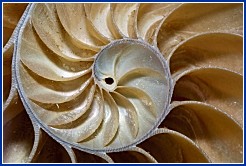 As I became more involved with digital photography, upgrading my camera, learning to use software editors to improve the images, I wanted to be able to produce higher quality prints than I could with the Epson 800. I started monitoring various internet usegroups (especially rec.photo.digital and comp.periphs.printers) where people shared ideas and experiences with this technology.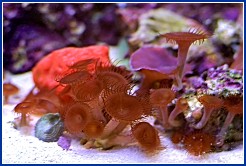 I concluded that the only way I could really decide would be to set up a reasonably controlled "experiment" where the same exact digital camera image would be printed at the same size, on the different printers then available. I posted messages on the newsgroups enlisting volunteers, and learned a lot first-hand about the various printers on the market. I eventually published these results on Mike Chaney's website (Mike is the author of QImage Pro, an excellent program for printing). This study can be viewed by clicking here. My conclusion at that time was that the Epson 750/1200 printers (both with 6-color inks) offered the highest quality output, most closely resembling true photographs.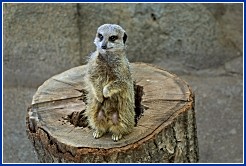 There were already rumors of the 'next generation' of Epson photo-printers around the corner, so I decided to wait and see. In the spring of 2000, Epson came out with the 870 and 1270 printers (differing primarily in the size of the paper each could accommodate). I went with the 870 in March, 2000, and was absolutely stunned with the quality of its prints. People who are shown prints from the 870 (or 1270) typically can't believe this came out of a home inkjet printer. They are that good!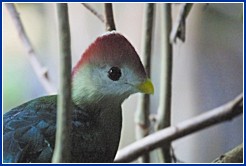 I subsequently upgraded to the Epson 1280, their current 13" wide carriage 6-color printer, and am extremely pleased with the results I'm getting with it. I'm printing beautiful 13" x 19" prints from my 1D and D30 files, and have a number of them framed and displayed for sale at a couple of local framing stores. Prints can also be purchased over the web - see this page for further details.
For those interested, I'm using Genuine Fractals to upsample as needed, prior to printing, to keep the DPI around 300. I still rely on QImage Pro for printing, and have been impressed by the features Mike has added over the years. Specifically, it can now be used in a completely "Color Managed" environment, and with the aid of Custom Printer Profiles, color accuracy is extremely good.
Lastly, I wanted to post a link to an excellent article done by Michael Reichmann, a very reputable, well-established film photographer, comparing the output of a Canon D30 digital image with Fuji Provia 100f film in a high quality Canon EOS1v, printed with the Epson 1270. To quote him: "No one will be more amazed at the conclusion than I was. The D30's image actually was better in almost every respect" You can check out the details here. This was written in 2001, and as camera, software and printing technology has continued to improve, printing results become more and more impressive..
Click here to return to the Home Page